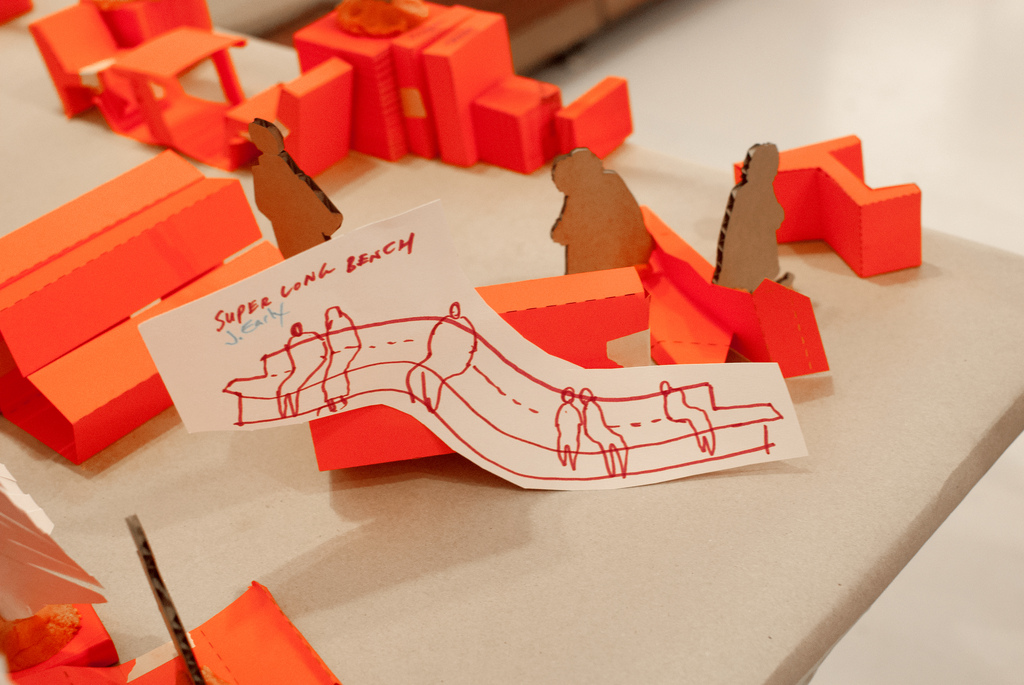 Rebar, Public Art: It's a Verb!
An artist lead community engagement project about placemaking and its role in neighborhood development. With the 14th St. Corridor as our focus area, the project addressed how neighborhoods can revitalize without causing gentrification, as well as the role of art in bolstering neighborhood vitality. The Plaza Mockup was a 'roll your selves up' event which explored the possibilities for the future Colorado Art Plaza, as proposed in the Central 14th St. Revitalization Plan slated for approval this fall.

This was followed by a Design Charrette and interactive discussion about 14th St. Corridor's public space. How is public space being used in the neighborhood? What types of street furniture would support more social life in the streets? What are the needs of businesses in attracting visitors?